AN INTRODUCTION TO
1979 – a BRANDED icon was born
As a player from the early days of professional football, Johan Cruyff simply could not get used to certain things. Being told what to do or wear was one of them. This inspired him to start his own sophisticated sports brand in Barcelona, 1979.
The essence of the brand is taken from Johan's personal philosophy: 'Life is all about working on becoming the best possible version of yourself.' Cruyff is about discovering what you are good at in life and having the focus and determination to get there. Our products are fashionable, elegant and always independent. They express confidence, personal strength, and style.
We amplify our voice through our core brand values
ATTITUDE
PURPOSE
VISION
REVOLUTIONARY



Best in class distribution model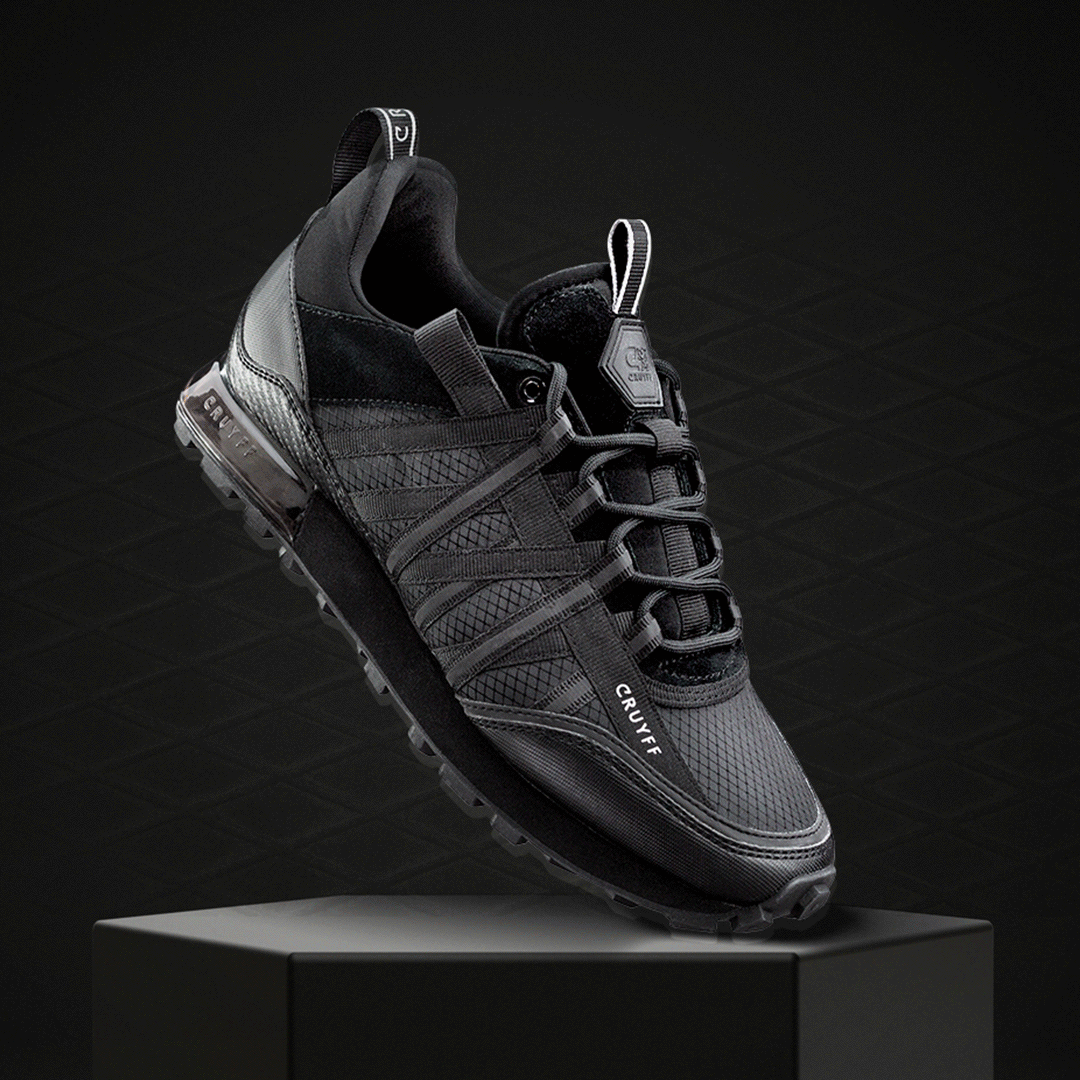 Fearia
Step into fearlessness with this iconic runner. Using premium materials like ripstop, spandex, tumbled leather, and reflective elements, this sneaker effortlessly blends style and performance into a unique design.
The Cruyff Fearia is equipped with a comfortable EVA midsole, featuring the innovative Infinity unit for superior damping.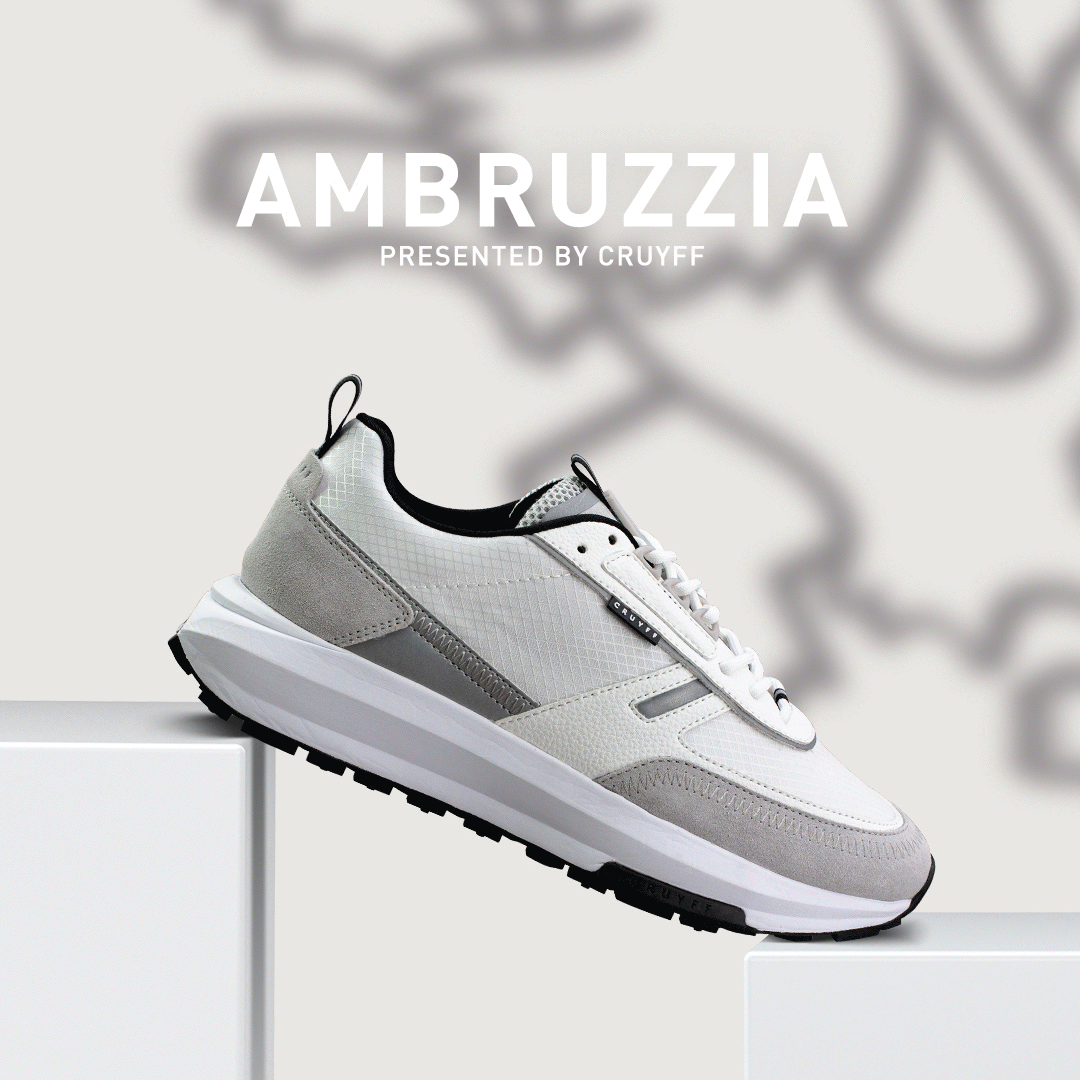 Ambruzzia
Exceptional comfort and style united. Featuring a phylon midsole, this runner provides optimal cushioning for a plush and responsive stride. The rubber downsole offers enhanced traction and longevity. The upper materials are a complex mix of structures, including tumbled leather, ripstop, xl mesh, smooth suede, and reflective elements.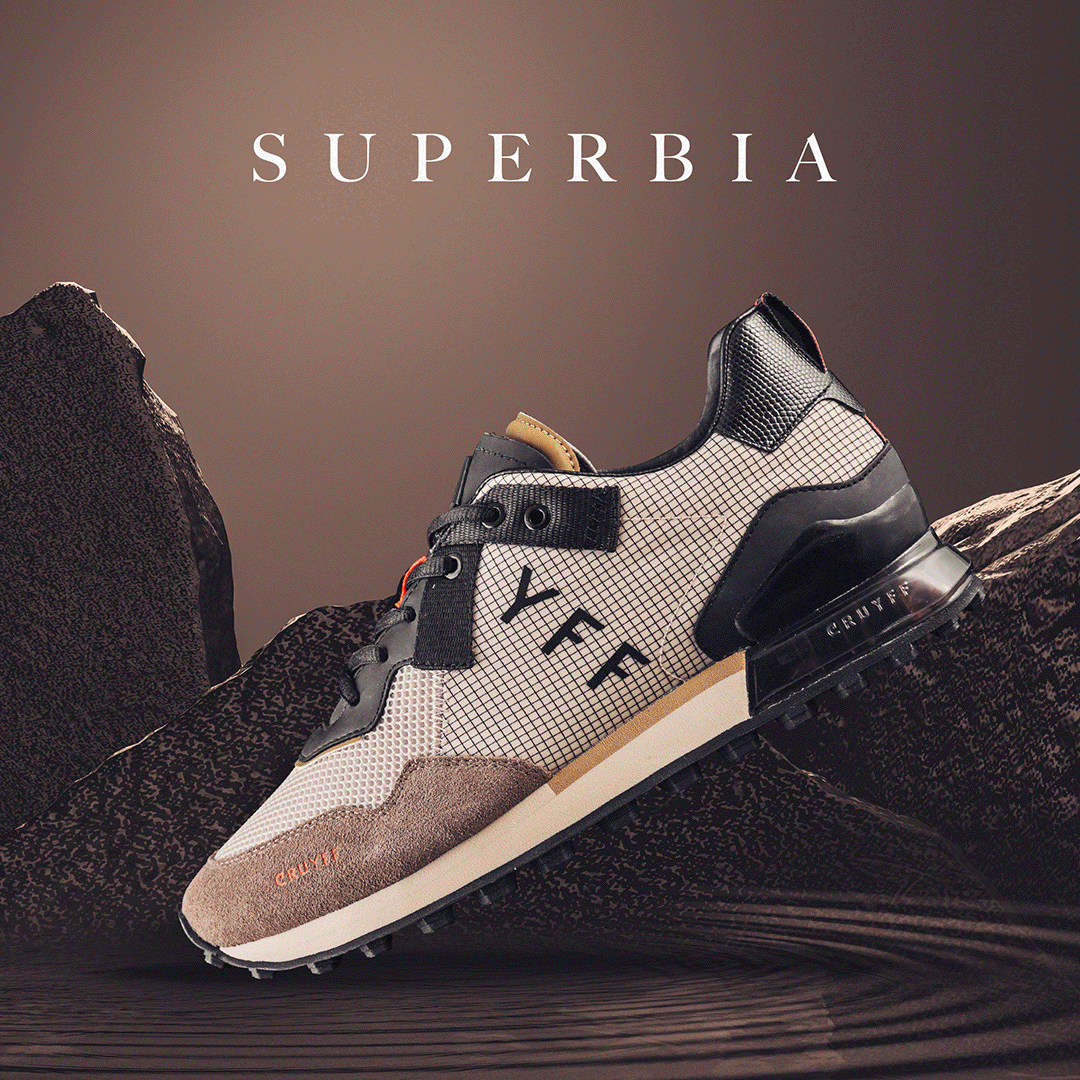 Superbia
The outdoor-inspired runner. The upper is made from sturdy ripstop, with mesh used for the vamp and tongue. It seamlessly intergrates with matte and tumbled leather panels, complemented by suede accents. The Superbia Hex-Tech features a cushioned EVA midsole and rubber hexagon outsole for ultimate comfort.
Endorsed Tennis
This essential addition to your wardrobe is a contemporary rendition of 70s tennis trainers. Featuring a premium compressed EVA insock and custom cupsole with heel stabiliser, this sneaker provides exceptional comfort and durability. The upper materials are a composition of soft leather, tumbled leather, and XL Mesh. As a tribute to the great Johan Cruyff, his signature artwork graces the tongue, embodying the spirit of excellence and innovation.

Step into the future with the latest range from Cruyff, Montserrat. Built for the future, The range is inspired by the latest fashion technology, style, and performance, creating a unique blend of street and activewear for all occasions. Montserrat is all about pushing boundaries, demanding more from yourself, and transforming your fashion.
THE MONTSERRAT RANGE
Montserrat covers the full range of Cruyff apparel, from jackets to footwear, including as part of the most recent campaign an exclusive Interlace drop. The range combines the latest in fashion technology with a striking design and multi-seasonal style.
THANK YOU
Thank you for reading and watching our brand introduction presentation. We hope it has helped provide you an insight into Cruyff and what our brands and products stand for.
For more information or further enquiries, please contact matt@premiuminc.nl